Apartment No 701
Spread over the top two floors and gazing over Innermost London, the breathtaking features change from apartment to apartment.
Available ✔
FLOOR
Seven ASPECT
Rathbone & Residents Garden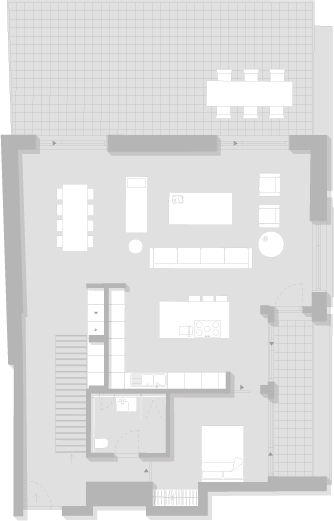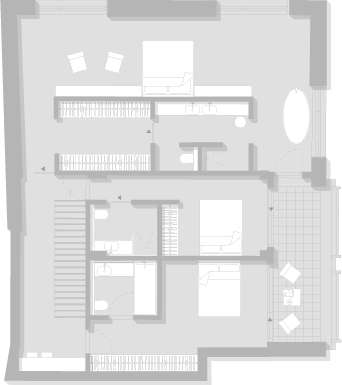 Floorplans are for approximate measurements only. Exact layout and sizes may vary. All measurements may vary within a tolerance of 5%.
Dimensions
| | |
| --- | --- |
| Living Area | 10,20 m x 8,46 m |
| Bedroom 1 | 10,21 m x 5,55 m |
| Bedroom 2 | 3,95 m x 3,75 m |
| Bedroom 3 | 3,75 m x 2,88 m |
| Bedroom 4 | 3,47 m x 3,21 m |
| Bathroom | 2,68 m x 2,14 m |
| Ensuite 1 | 3,34 m x 2,45 m |
| Ensuite 2 | 2,40 m x 1,97 m |
| Ensuite 3 | 2,40 m x 1,85 m |
| Total | 227,3 sq m / 2447 sq ft |
| Terrace | 51 sq m / 549 sq ft |
| Balcony 1 | 8.1 sq m / 87 sq ft |
| Balcony 2 | 9.6 sq m / 103 sq ft |
Positions