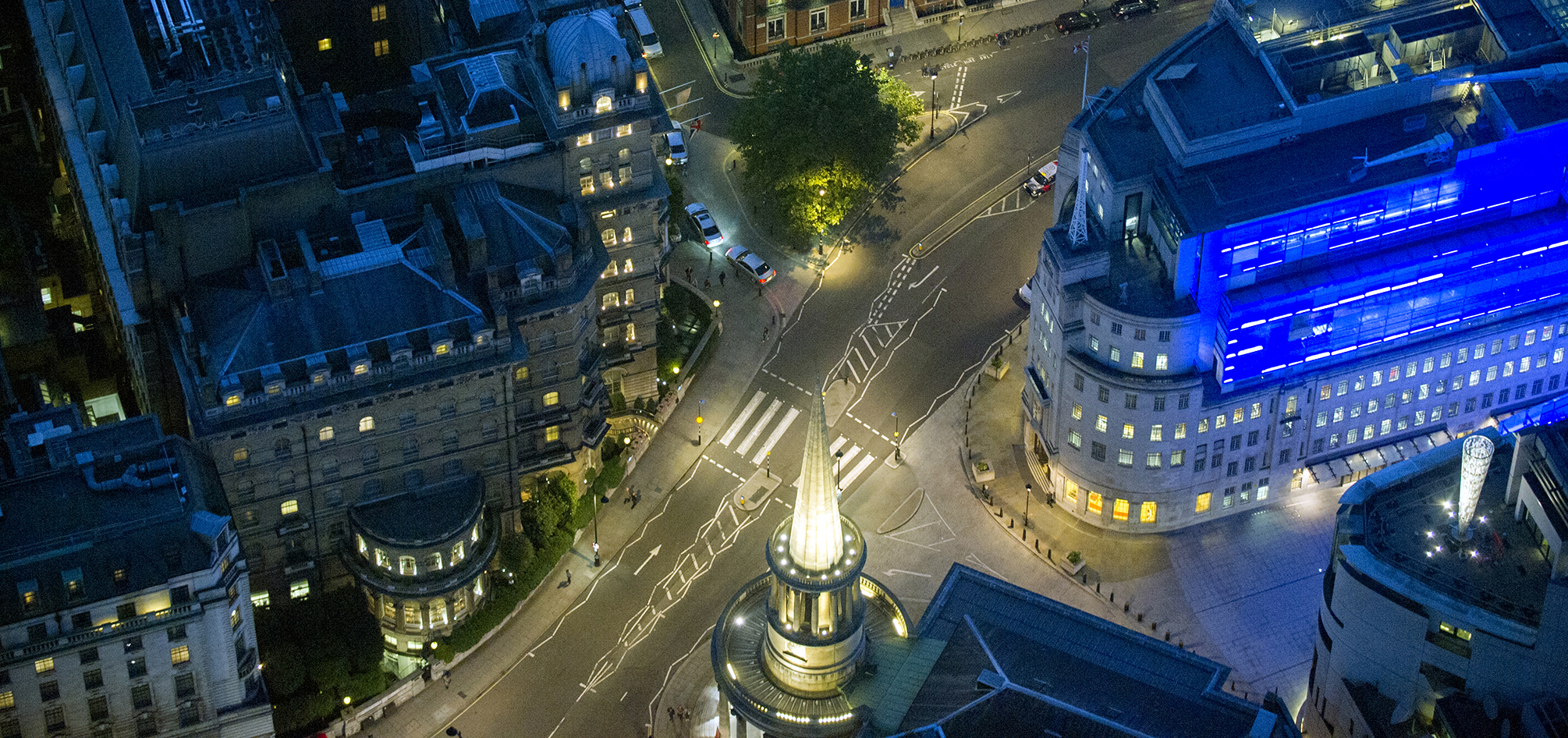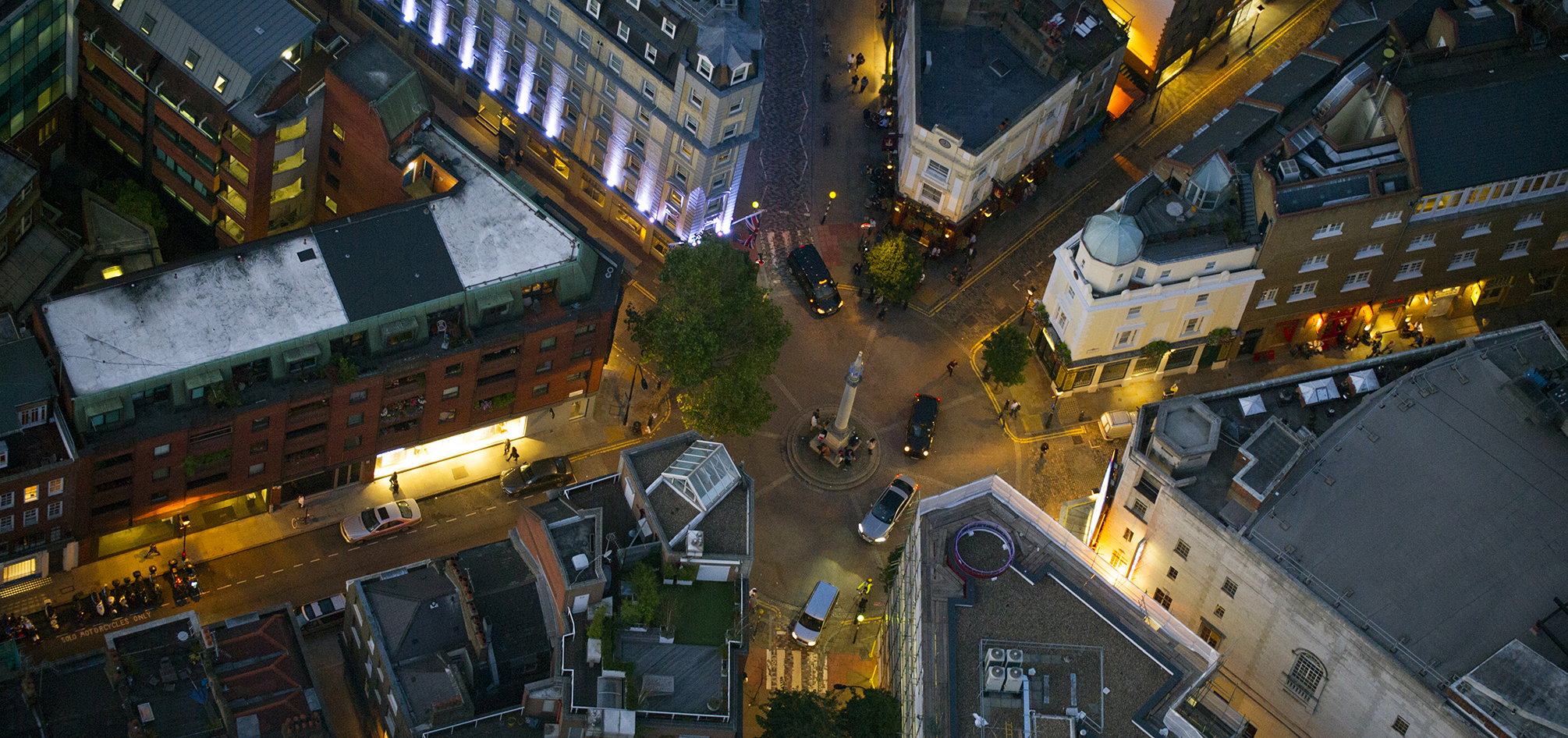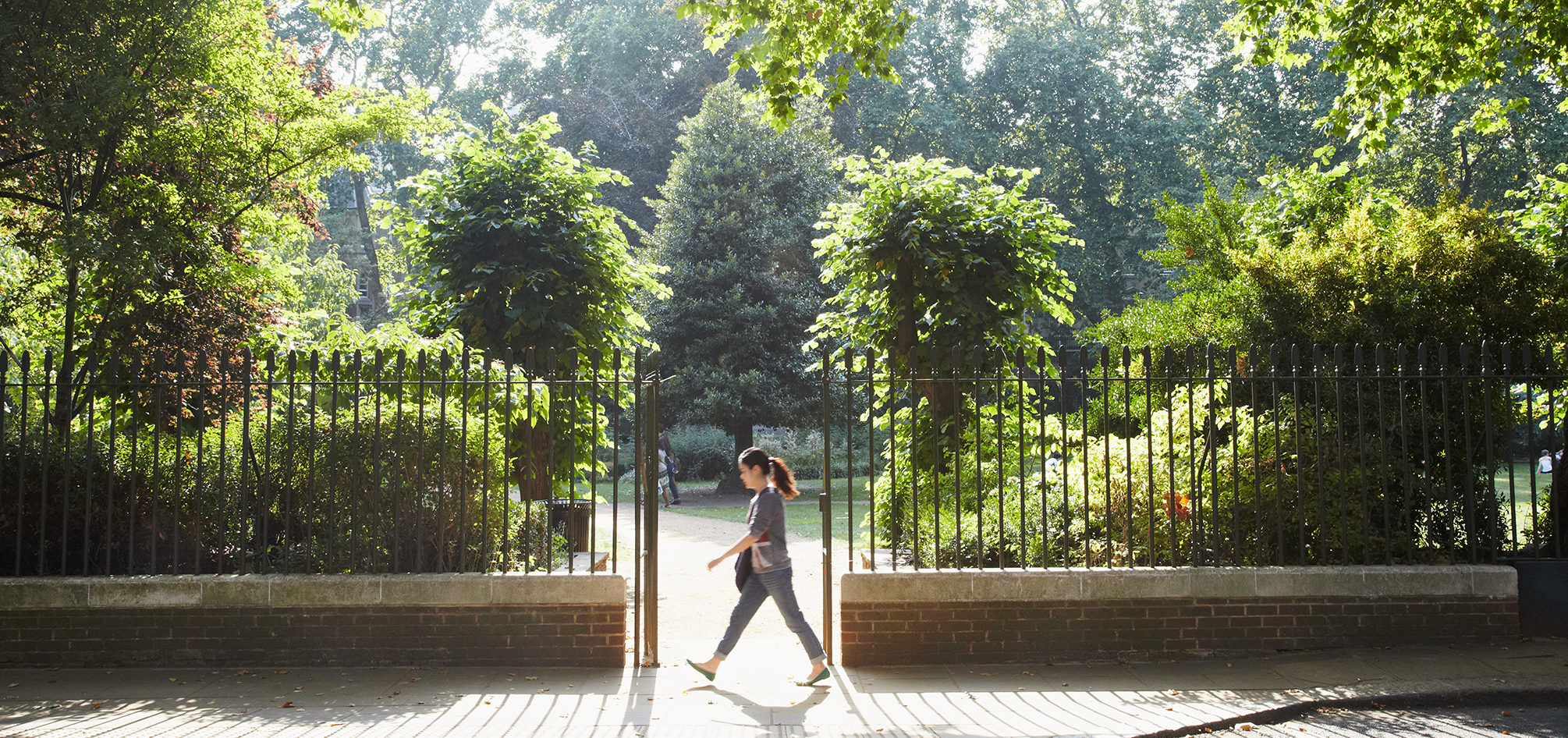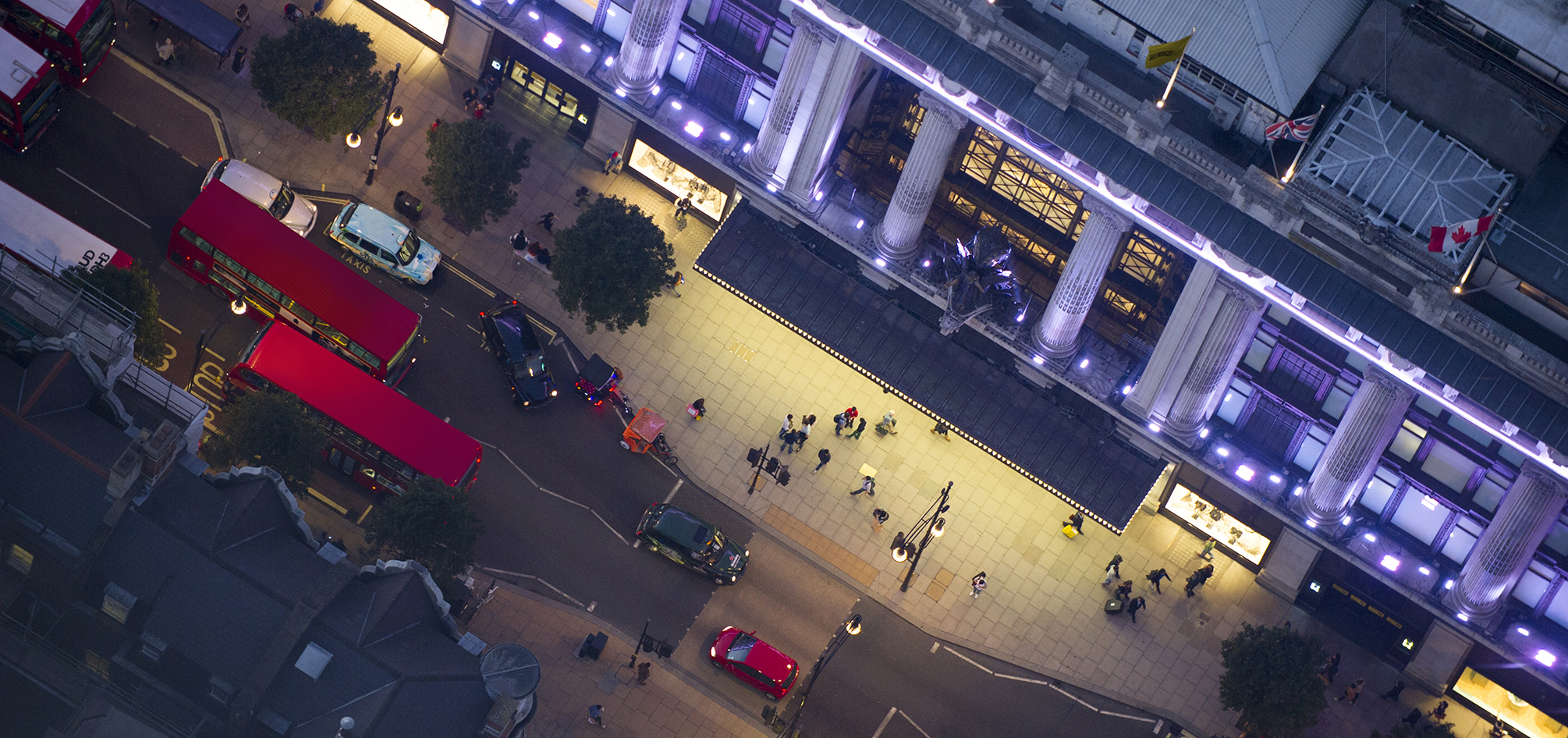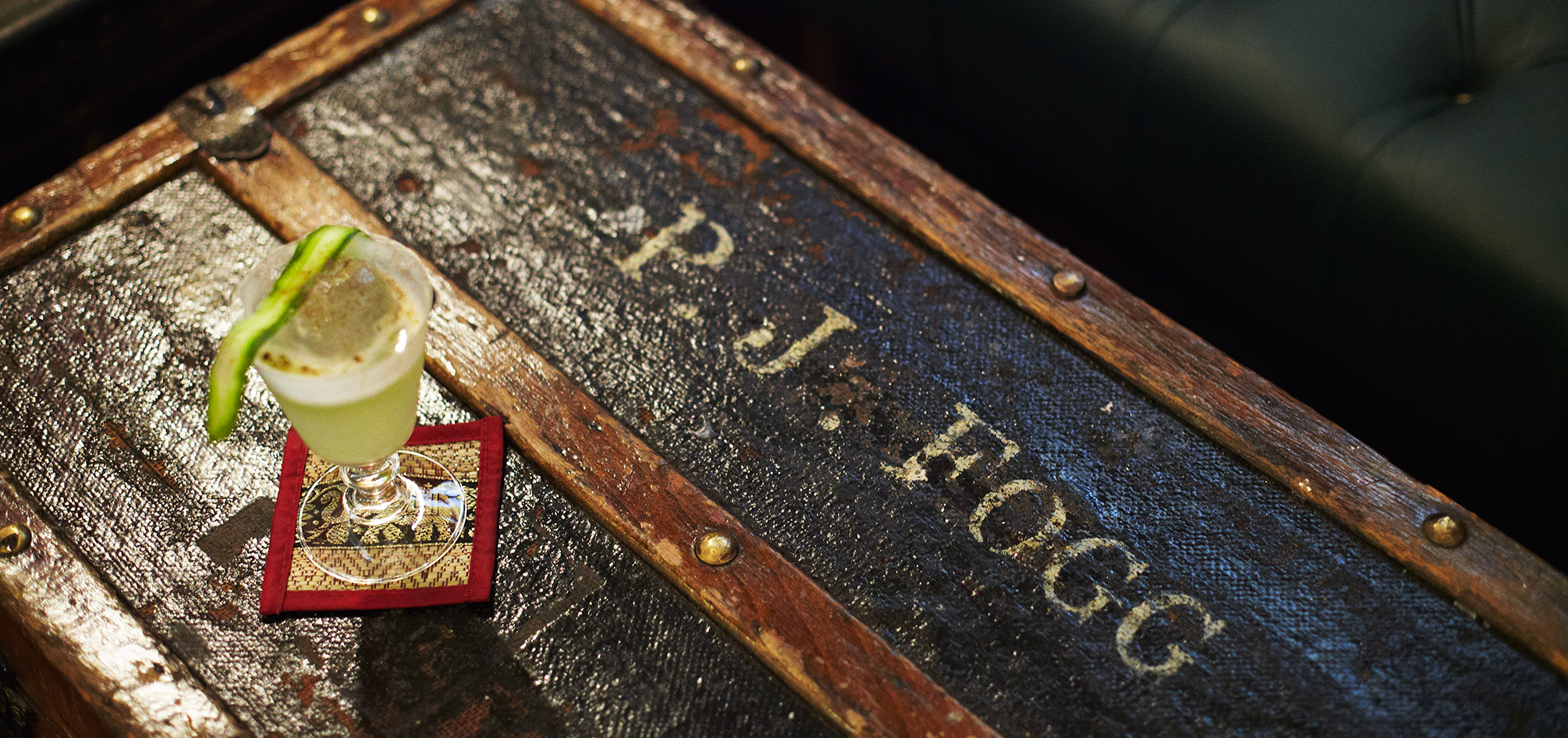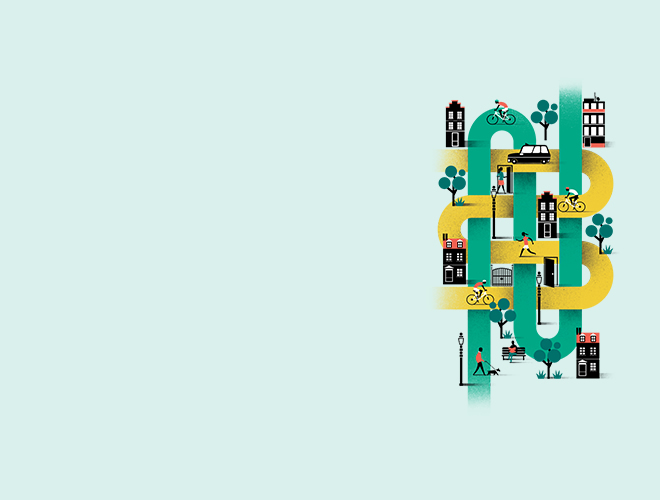 All Our London
Peter Watts
Specialist London writer and former
Section Editor of Time Out London
It is a city that rewards the wanderer, those who are restless of feet and inquisitive of mind.
Area Map
Innermost London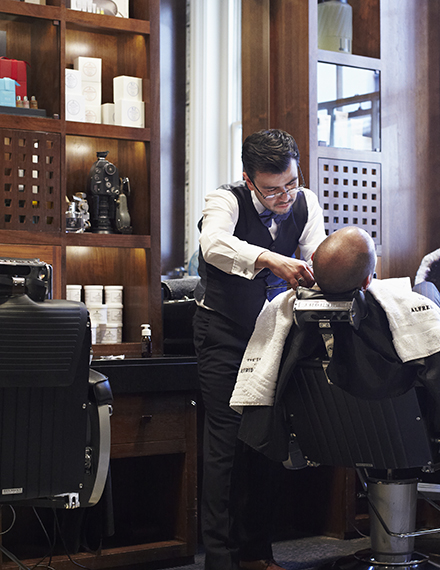 The Location
London's best, on your doorstep
A private, almost secret city full of hidden gems,
waiting to be discovered. Rathbone Square is
the perfect place to launch your adventure.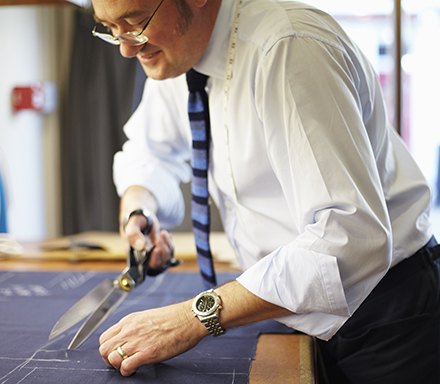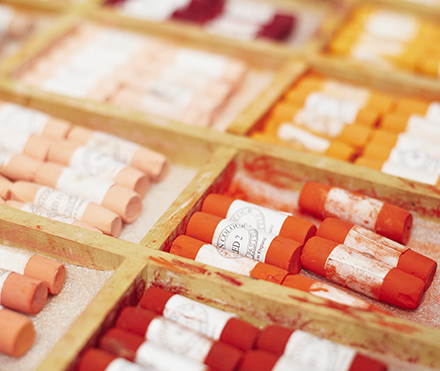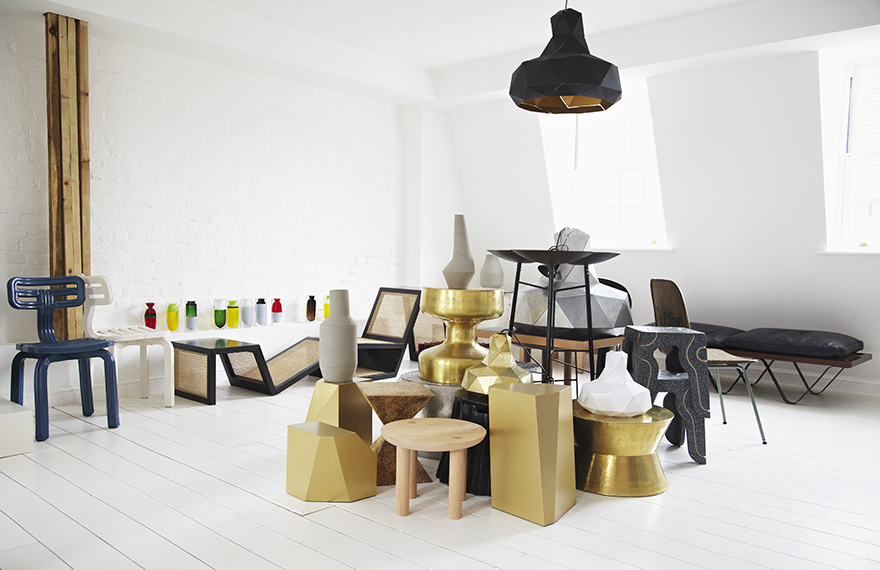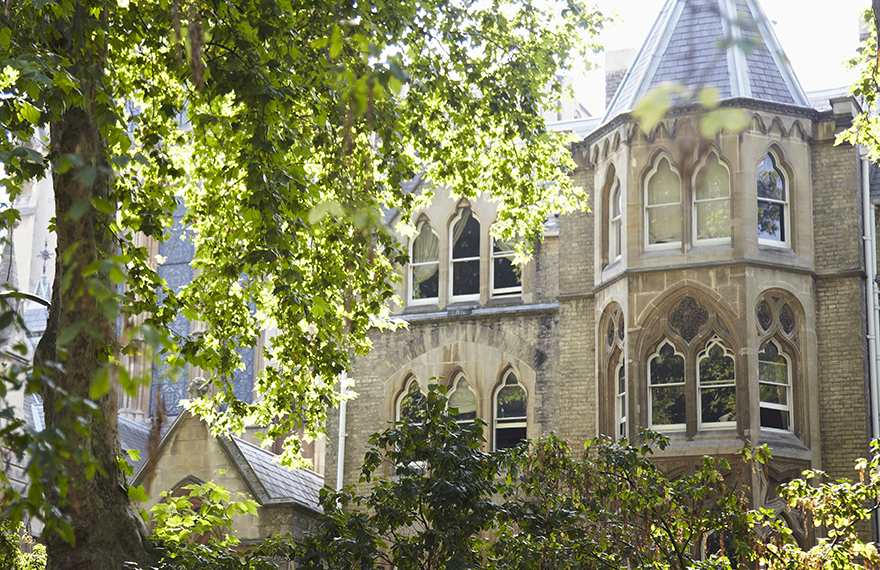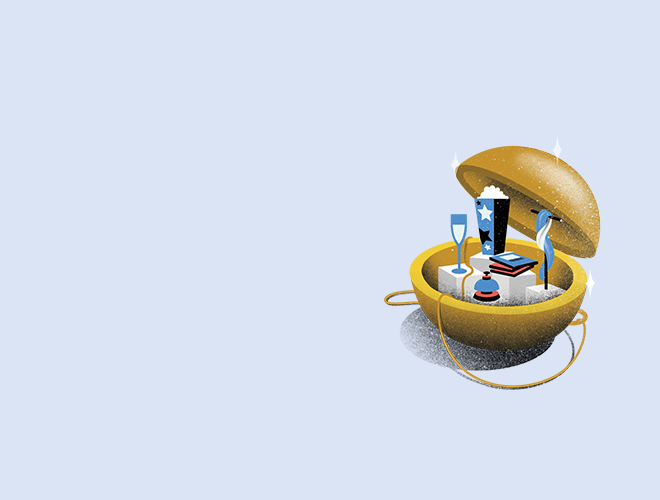 My Innermost
London
Sarah Miller
Founder and CEO of Sarah Miller
and Partners, and former editor
of Conde Nast Traveller
Styles come, styles go. But if there's anywhere in the world that keeps hitting the mark time and again, it's London.
LOCAL CONNECTIONS
Wherever you need to travel, Rathbone Square is
a fabulous place to start your journey.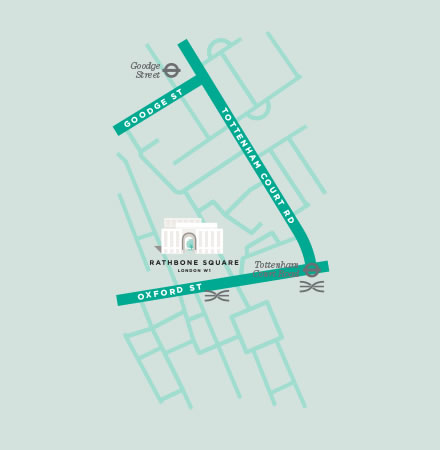 CROSSRAIL
Without doubt the most exciting transport project to hit London since the London Underground 150 years ago. From 2018 you'll have a direct route from Heathrow to Canary Wharf with stops throughout Central London – including Tottenham Court Road, just a minute's walk from Rathbone Square.
crossrail.co.uk
EUROSTAR
From its new home in the fantastically renovated St Pancras railway station, Eurostar is your link to Europe. What's more, St. Pancras is only 10 minutes from Rathbone Square by Tube.
eurostar.com
LONDON
UNDERGROUND
The world's original metropolitan railway and the easiest way to get around London. A train arrives at a London Underground station every 3 seconds.
tfl.gov.uk
HEATHROW
One of the world's major hub airports. Reachable from your front door at Rathbone Square in 40 minutes – and that's before Crossrail.
heathrowairport.com
LONDON CITY
The home of short-haul, Friday evening escapes to Europe. Readily accessible from Canary Wharf, the City and just a Tube ride from Tottenham Court Road.
londoncityairport.com
EDUCATIONAL ESTABLISHMENTS
Live and learn
If you're moving here with children, or you're looking for a place for them to live and
study, Rathbone Square could not serve you better. Over 109,000 international
students from 214 nations are already studying in London.*
*source: nus.org.uk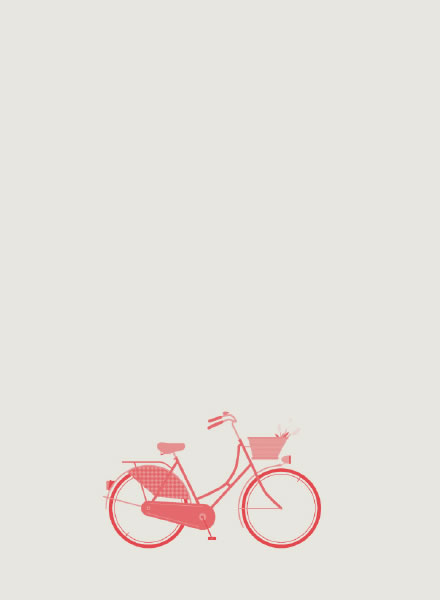 EUROPEAN BUSINESS SCHOOL
Based at Regent's University London, one of the UK's most respected independent universities. Also one of the most internationally diverse, with 140 different student nationalities on campus.
Regent's College, NW1
regents.ac.uk
LONDON BUSINESS SCHOOL
Features one of the world's top-rated full-time and executive MBA courses in the world, along with a rich portfolio of masters and non-masters programmes.
Sussex Place, NW1
london.edu
IMPERIAL COLLEGE LONDON
Voted 3rd best university in Europe (behind Oxford and Cambridge) and 8th best in the world.
Exhibition Road, SW7
imperial.ac.uk
ROYAL ACADEMY OF MUSIC
A musical institution of world renown, training nearly 700 students from more than 50 countries in over 20 musical disciplines each year.
Marylebone Road, NW1
ram.ac.uk
KING'S COLLEGE LONDON
One of the world's leading research and teaching universities, based on the Strand. Rated one of the top 20 universities in the world overall.
The Strand, WC2
kcl.ac.uk
LONDON SCHOOL OF ECONOMICS
Founded in 1895, LSE is one of the best social sciences universities in the world. With some 16 Nobel Prize winners among their alumni.
Houghton Street, WC2
T 020 7637 2623
UNIVERSITY COLLEGE LONDON
Founded in 1826 to open up education to all on equal terms, and to bring the benefits of learning to society. Today it's a world-class university with the highest professor to student ratio in the UK.
Gower Street, WC1
ucl.ac.uk
UNIVERSITY OF WESTMINSTER
A public research universityin London whose antecedent institution, the Royal Polytechnic, was founded in 1838 and was the first polytechnic in the UK.
Marylebone Road, NW1
westminster.ac.uk
RADA
Graduates of The Royal Academy of Dramatic Art (RADA) run like a who's who of stage and film, from Peter O'Toole to Alan Rickman.
Gower Street, WC1
rada.ac.uk
CENTRAL ST MARTINS COLLEGE OF ART & DESIGN
One of the world's leading centres for art and design education, now based in King's Cross.
Granary Square, N1
arts.ac.uk/csm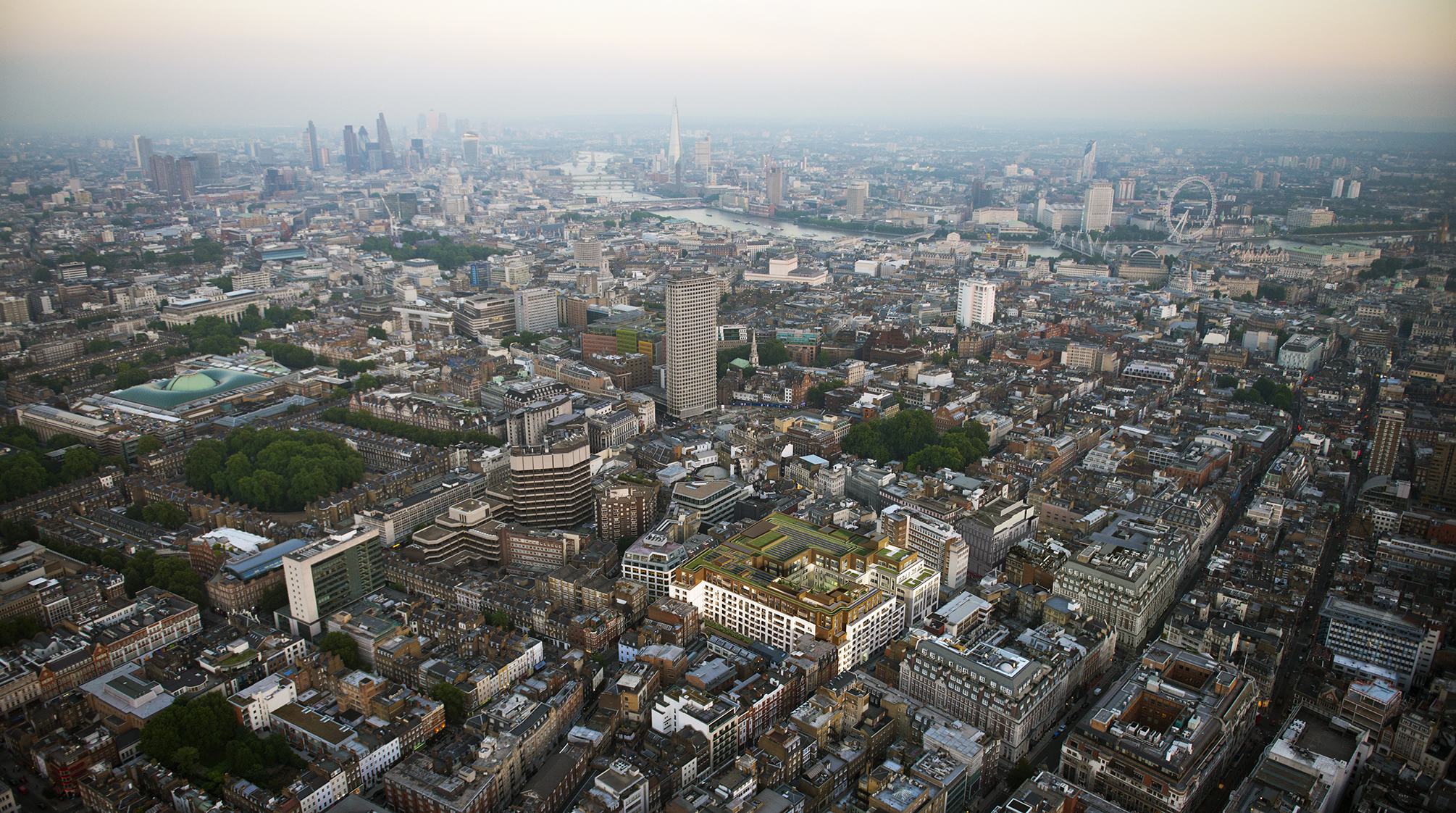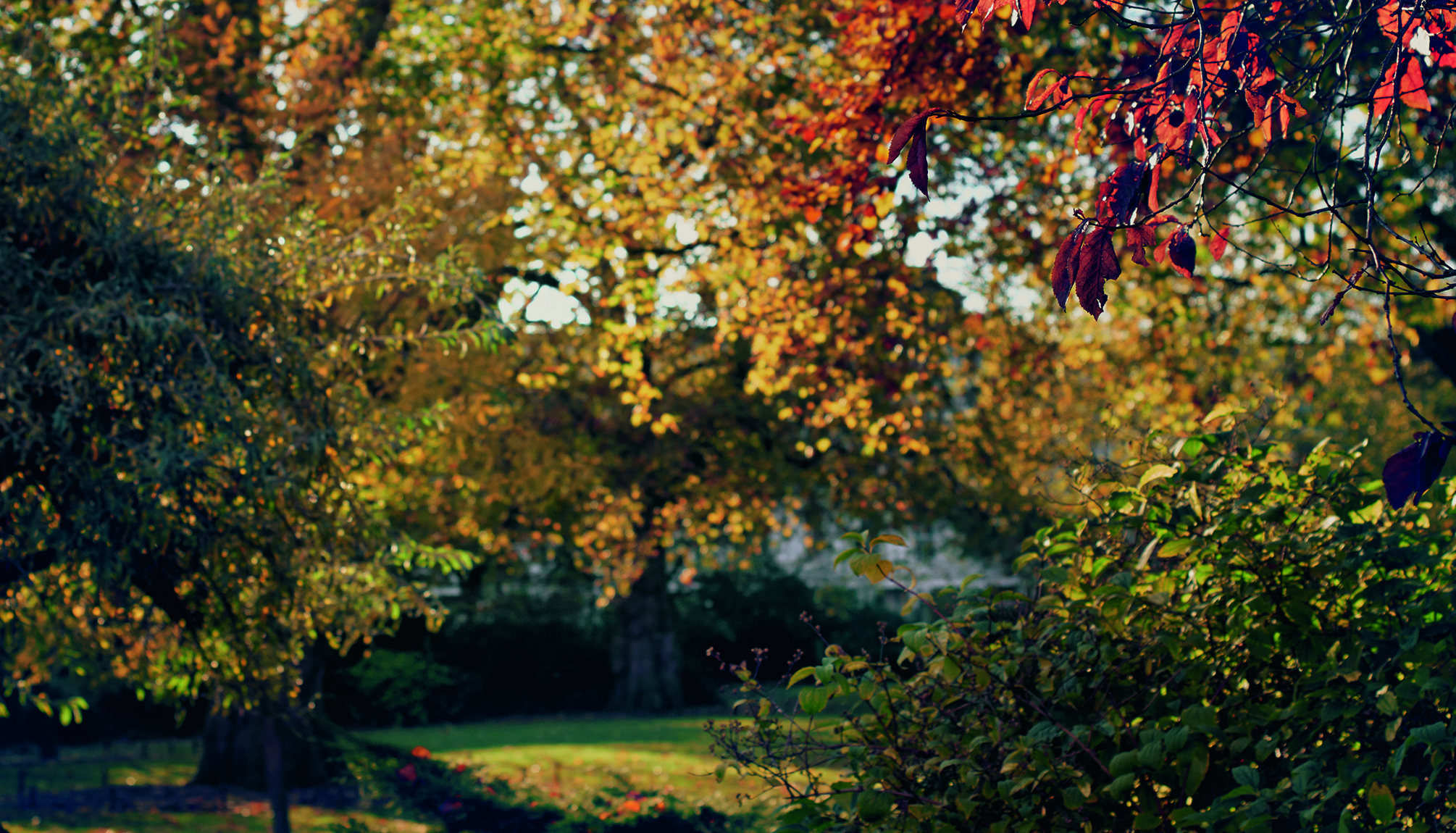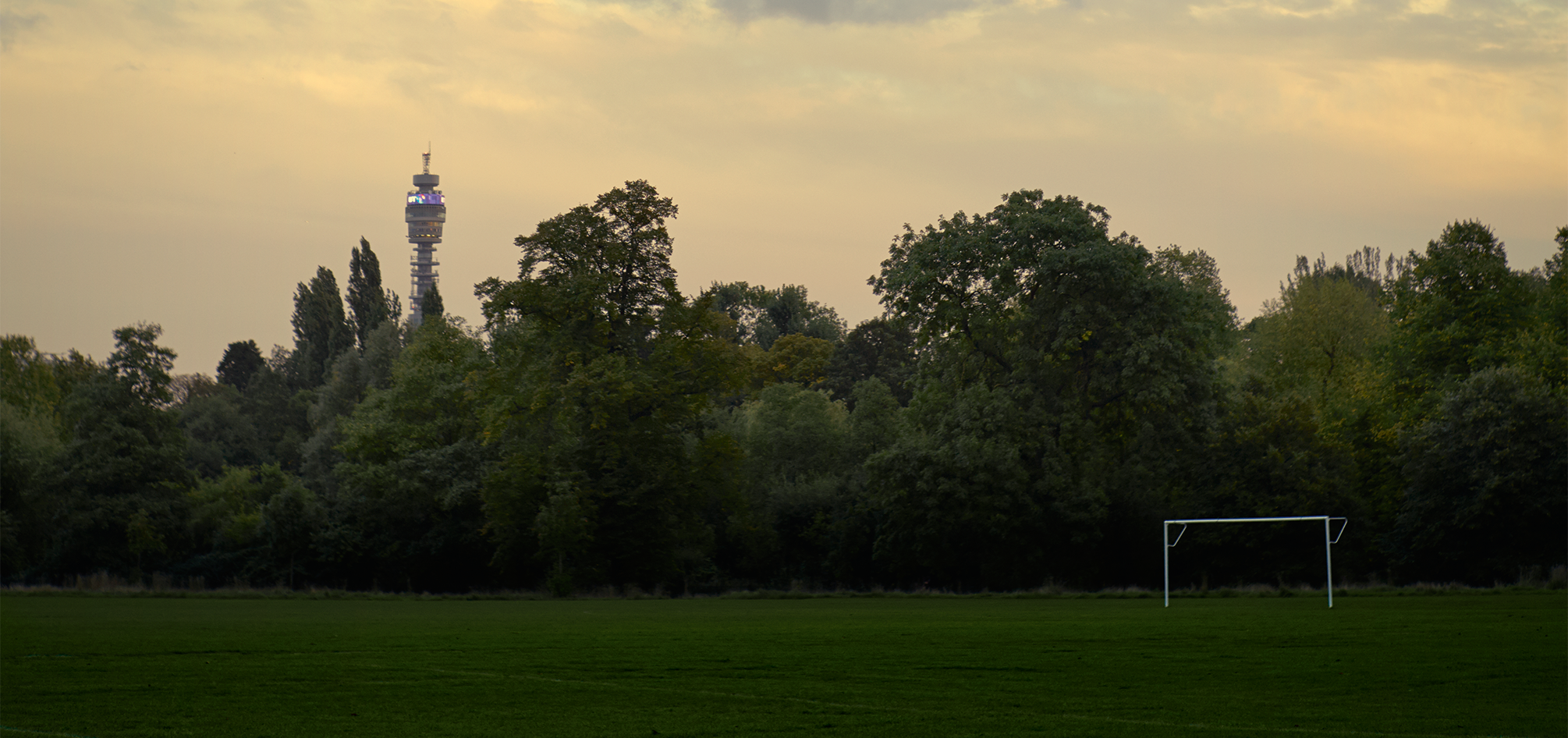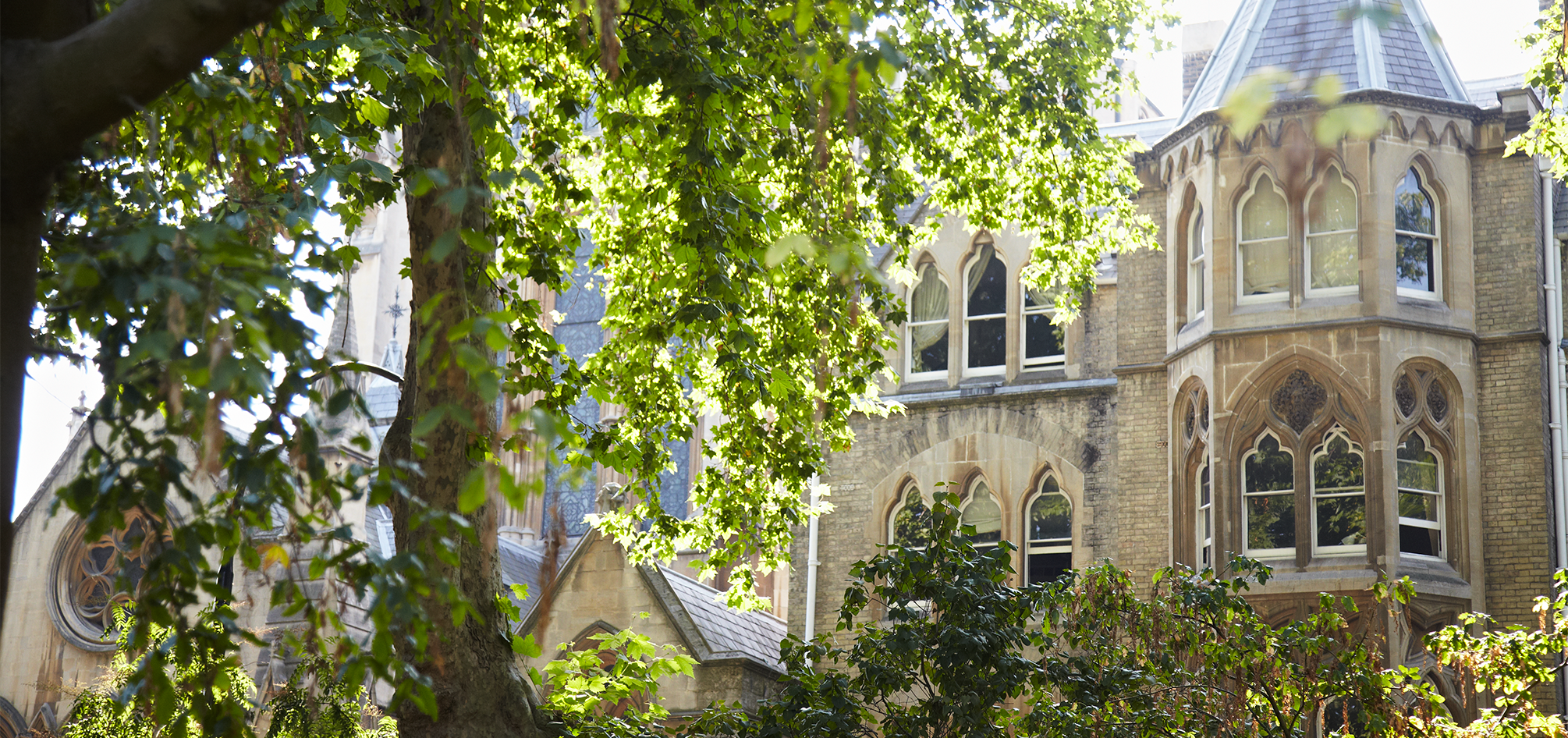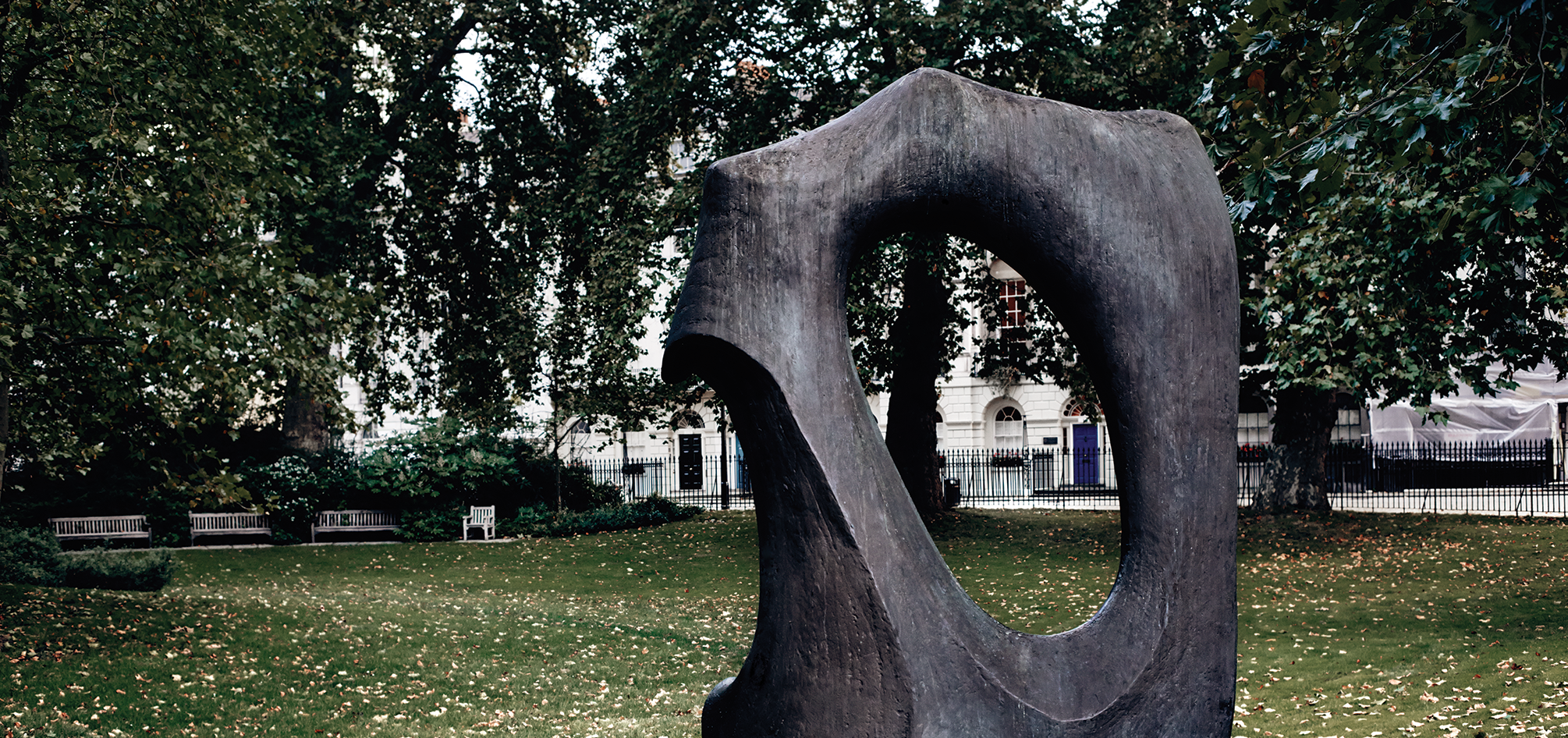 London at heart
Rathbone Square. Right in the heart of London W1, with Innermost London all around you.